OUTDOOR
FOUNDATION
GRANTS

Hydro Flask Parks For All
Grant applications closed
Founded in 2009 in Bend, Oregon, Hydro Flask is committed to making tomorrow better – from using BPA-free, recyclable materials to its charitable giving program Parks For All, which supports the development, maintenance and accessibility of public green spaces so people everywhere can live healthier, happier and more fulfilled lives.
If you are interested in applying for a Hydro Flask Parks For All Product Donation please follow the link below.
More INFORMATION
BOGS Impact Fund
Not accepting applications in 2020
The Bogs Impact Fund provides grant to outdoor education programs that provide lower income youth with opportunities to get outside to learn play and grow. At Bogs, we live to get outside, and we think every child should have the opportunity to do so, too.
More INFORMATION
The outdoor foundation will continue to work with individual brands on grant programs however the foundation is embarking on a new community grant making strategy called Thrive Outside.
GET IN TOUCH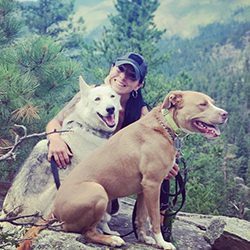 Keep up to date with Outdoor Foundation news and Thrive Outside Community successes by subscribing to our email list.