Thrive Outside
Community
Initiative
Thrive Outside communities
The Outdoor Foundation's Thrive Outside Community initiative will award multi-year capacity building grants to diverse communities in order to create or strengthen partnerships between existing local organizations such as schools, Boys and Girls Clubs, YMCAs and nonprofit conservation and outdoor organizations that create repeat and reinforcing positive outdoor experiences for kids and families. The core goal of the Thrive Outside Community investments is to create healthy individuals, communities, and economies by making the outdoors a habit.
San Diego, CA
The Thrive Outside San Diego Community, led by The San Diego Foundation, is strengthening an existing network of nonprofit, philanthropic, academic and government partners.
Learn More
OKLAHOMA CITY, OK
The Thrive Outside Oklahoma City Community is led by the OKC RIVERSPORT Foundation together with a broad-based network of partners infusing an active, outdoor lifestyle among youth.
Learn More
Atlanta, GA
The Thrive Outside Atlanta Community is led by the Trust for Public Land together with a diverse network of partners in West Atlanta and along the Chattahoochee River.
Learn More
Grand Rapids, MI
The Thrive Outside Grand Rapids Community is led by Our Community's Children, a partnership of the City of Grand Rapids & Grand Rapids Public Schools & the Parks & Recreation Department.
Learn More
Thrive Outside Community Stories
Thrive Outside COMMUNITY Leadership Partners
1:1 donation match from Thrive Community organizations.
Thrive Outside Community Supporters
BECOME A FUNDER OF THIS IMPORTANT MOVEMENT! Your donation will allow us to launch more Thrive Outside Communities, fund research and share the life-changing qualities of the outdoors.
GET IN TOUCH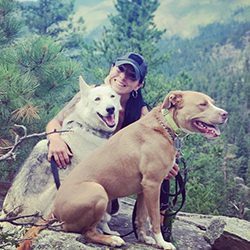 Keep up to date with Outdoor Foundation news and Thrive Outside Community successes by subscribing to our email list.