Inspiring the outdoor habit in kids and families by connecting research, knowledge, people and programs. With the goal of everyone experiencing the fun and joy of the outdoors once a week.
2021 SPECIAL REPORT: NEW OUTDOOR PARTICIPANT (COVID AND BEYOND)
Amidst the COVID-19 pandemic restrictions, more Americans have turned to the outdoors, some for the first time and others for the first time in many years. These new outdoor participants represent an unprecedented opportunity to grow and diversify the outdoor community. But to capitalize on this opportunity, we need to better understand these participants.
View Participation Report
2020 Thrive Outside Impact Report
We're helping create a more inclusive and accessible outdoor experience for all. See what the Thrive Outside Initiative has accomplished in year one.
View Impact Report
Thrive Outside Initiative
Getting Kids Outside and Making the Outdoors a Habit
Thrive Outside Communities
Thrive Outside Community Leadership Partners
1:1 donation match from Thrive Community organizations.
Thrive Outside Community Supporters
Jen Mull Neuhaus
Chairperson
Former CEO, Backwoods
Beaver Theodosakis
Secretary/Treasurer
Founder, prAna
Steve Barker
Director
Founder, Eagle Creek
Sally McCoy
Immediate Past Chair
Former CEO, CamelBak
Jen Boldry
Director
Applied Innovation Leader
NAXION
Amy Dominguez-Arms
Director
Philanthropic and
Nonprofit Consultant
Ray Rivera
Director
Partner and Co-founder,
KRS Strategy Group
Joe Pellegrini
Director
Managing Director
R.W. Baird & Co
GET IN TOUCH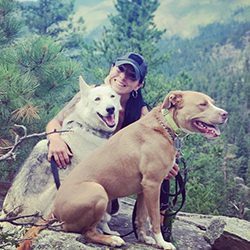 Keep up to date with Outdoor Foundation news and Thrive Outside Community successes by subscribing to our email list.