The Thrive Outside Oklahoma City Community is led by the OKC RIVERSPORT Foundation together with a broad-based network of partners infusing an active, outdoor lifestyle among youth. The OKCBF also works with Native American tribes to implement meaningful paddlesport experiences in Oklahoma City tied to the American Indian Cultural Center, while also activating and inspiring similar exploration and opportunities in tribal lands which are within a short drive of Oklahoma City. To create the outdoor habit in kids and families, Oklahoma City is working towards offering the opportunity for every middle school student to engage in paddlesports as well as hiking, camping, climbing and other outdoor activities. Oklahoma City has spent the past 10 years developing world-class outdoor assets which will be utilized to leverage additional funding to support the long-term goal of bolstering our outdoor community.
Thrive Outside Oklahoma City has successfully increased programming for local middle schools as part of the YMCA of Great Oklahoma City's Outdoor Club. The Outdoor Club brings their kids to the Oklahoma City RIVERSPORT Foundation to experience water sports, biking, and even campouts! Thrive Outside Oklahoma City has a great network of partners working together to provide weekly programming in 2020. Perhaps the most exciting program taking place as part of this network is the revival of the Indian Health Clinic Kayak Club, available to clients of the Indian Health Clinic as a multi-week program. The Oklahoma City RIVERSPORT Foundation along with their partners intends to continue to increase the kids served in their current programs along with the introduction of new programming.
Oklahoma City Community Partners
Oklahoma City Community Photos
GET IN TOUCH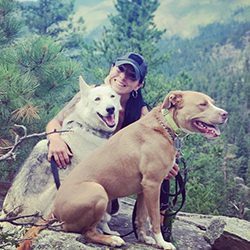 Keep up to date with Outdoor Foundation news and Thrive Outside Community successes by subscribing to our email list.