The Thrive Outside San Diego Community, led by The San Diego Foundation, is strengthening an existing network of nonprofit, philanthropic, academic and government partners such as the U.S. Fish and Wildlife Service, County of San Diego Parks & Recreation Department, Outdoor Outreach, YMCA of San Diego County and the Nonprofit Institute at the University of San Diego. This network is working together to increase meaningful outdoor engagement opportunities for children and families with the support of the Thrive Outside grant. San Diego's network partners have worked to identify gaps in services and plan not only to provide outdoor experiences for the community but also to expand outdoor amenities. The goal of this network is to make the outdoors part of the fabric of the lives of children and families in the San Diego region, especially South County where one in seven residents lived in poverty in 2015 and had limitations to accessing the outdoors. By highlighting outcomes associated with outdoor engagement, San Diego hopes to leverage the Thrive Outside funding to raise additional funds to improve the quality of life for San Diego children and families.
Thrive Outside San Diego has hit the ground running with great programming for youth thanks to their great network of partners. While Thrive Outside San Diego is already providing a variety of programs to youth through their network partners, they are currently conducting a survey to develop an assets map to better understand the existing outdoor opportunities and identify nontraditional partners serving youth and families. Additionally, Outdoor Outreach, an outdoor program provider, is developing its first program to increase outdoor engagement with nontraditional partners. They hope that both of these projects, in addition to their robust set of current programming, will allow them to serve more youth that are not currently being reached.
San Diego Community Partners
San Diego Community Photos
GET IN TOUCH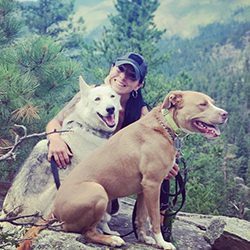 Keep up to date with Outdoor Foundation news and Thrive Outside Community successes by subscribing to our email list.