The Thrive Outside Grand Rapids Community is led by Our Community's Children, a partnership of the City of Grand Rapids and Grand Rapids Public Schools; the Grand Rapids Parks and Recreation Department; and a close set of initial partners in the Grand Rapids Environmental Education Network. Thrive Outside is kick-starting a comprehensive outdoor program for Grand Rapids youth to connect with nature, play outdoors, and serve as leaders in neighborhood and park projects that engage families and children. This initiative allows Grand Rapids to build on the foundation set forth through the Connecting Children to Nature initiative and brings to scale, through planning and partnerships, a citywide effort to engage children in nature. Grand Rapids intends to engage kids of all ages with an emphasis on those in fifth through 12th grades. This investment leverages additional foundation support, and its opportune timing will pave the way for further public and private investment.
Thrive Outside Grand Rapids is actively working together to provide new and unique outdoor programming for Grand Rapids youth. Grand Rapids has a strong partnership between Our Community's Children, Grand Rapids Parks & Recreation and the Grand Rapids Public Schools which is being built off of to determine what type of programming will be the most effective to engage more kids. Thrive Outside Grand Rapids is also engaged with the Grand Rapids Environmental Education Network working towards effective evaluation of the outdoor programs that currently serve the community. They are excited about the opportunity to not only create additional programming but also engage new organizations as they work towards creating their first gear library!
Grand Rapids Community Partners
Grand Rapids Community Photos
GET IN TOUCH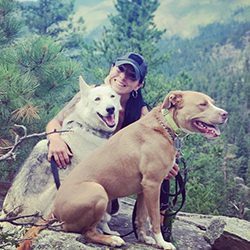 Keep up to date with Outdoor Foundation news and Thrive Outside Community successes by subscribing to our email list.